[ngg src="galleries" ids="86″ display="basic_imagebrowser"]
Car MOT Test Centre
Need a Car MOT?
Here at MTC Garage, we know that it can be difficult finding a local garage that can be trustworthy and that provides a quality service, but that is where our team of mechanics come in.
Our MOT engineers keep up to date with all accredited training in order to provide services to every vehicle no matter what make or model. By law, if your car or van is 3 years or older you need to book it in for a yearly MOT test.
The MOT is there to make sure that your vehicle is suitable to be on the road and to check if it meets DVLA set environmental standards. If it passes the MOT, then it means your vehicle has passed the minimum road safety standard, and you will receive a certificate that lasts for one year.
During the MOT there is an extensive checklist that the mechanic will go through which includes but isn't limited to:
Here are the key MOT Test checks our garage will carry out:
Seatbelts
Seats
Exhaust system
Exhaust emissions
Fuel system
Doors
Mirrors
Brakes
Tyres & Wheels
Lights
Registration plate
VIN (Vehicle identification number )
Horn
Steering and suspension
Windscreen
Wipers & washers
Bonnet
Load security
Body & vehicle structure.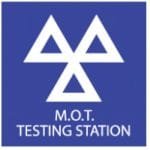 mot my car
Having a valid MOT is an important part of owning a vehicle, it's illegal to drive without a valid MOT certificate unless you are either driving to a test centre or driving from a test centre to a repair centre.
It's important to remember that your MOT isn't classed as regular maintenance. The MOT certificate is simply a paper receipt in order to show that your vehicle has been tested by a Vehicle and Operator Services Agency (VOSA) approved garage.
MTC car exhaust specialist has the knowledge and expertise to provide mot testing to all makes in models of cars and provide other services like:
Servicing | Exhaust Sytems | Diagnostics | Car Repair | Car brakes | Tyres
To book your vehicle in for its MOT or if you have any questions about any of the vehicle services that we provide, get in touch with one of our team on 01704 893337 or use our online contact form.
[siteorigin_widget class="WP_Widget_Custom_HTML"][/siteorigin_widget]
Our Car Mot test centre in Burscough, can provide car mots to local areas.
Being based in Burscough, we're able to service local areas including Aughton, Bickerstaffe, Dalton, Downholland, Halsall, Lathom, Lydiate, Maghull, Melling, Ormskirk, Scarisbrick, Sefton, Simonswood, Skelmersdale & Upholland, Parbold, Newborough, Southport, and Wigan.